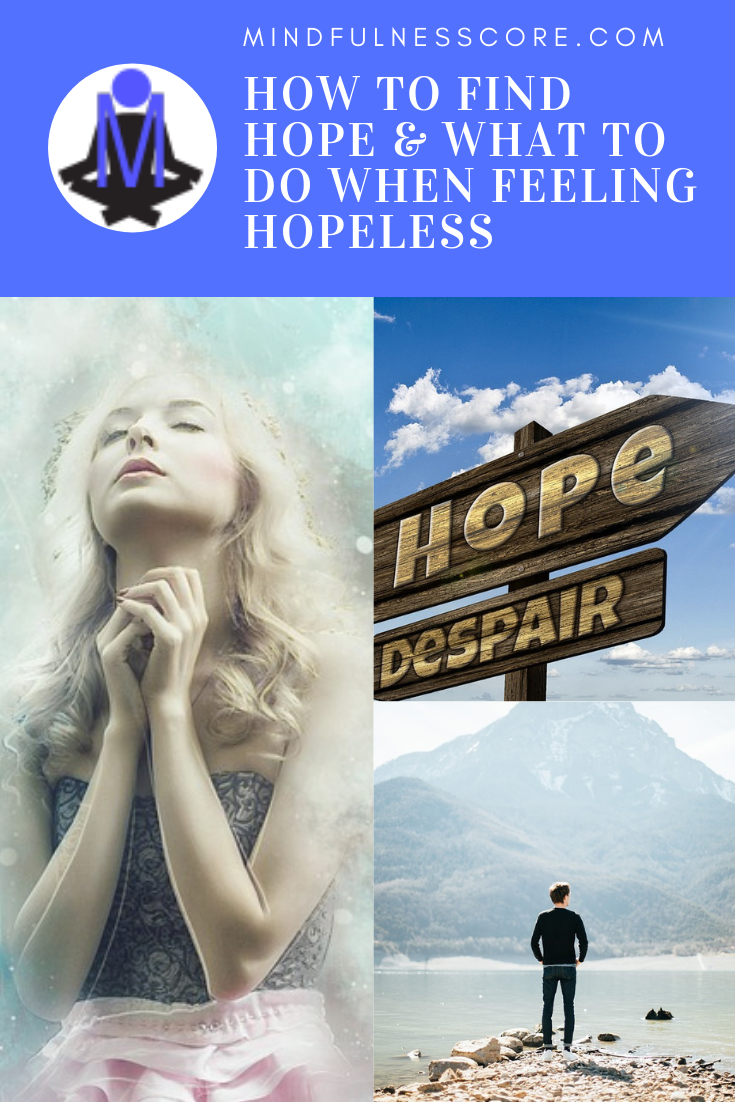 "Hope", isn't that what drives us all? Pretty much all of the activities that you undertake on a day to day basis are premised on the hope that you will get a positive outcome out of it. You continue to study for hours for the upcoming exams. Why? Because you hope that you will be able to top the class and get your name on the merit list of your priority institute. You continue to work out at the gym for months. Why? Because you hope that you will eventually be able to get the body that you always desired. Once this single factor of hope is taken out, you are left as lifeless as a corpse.
This is exactly what happens at times when things consistently start to go wrong and hopeless starts to make its way into our minds. For instance, you could have been in search of your soul mate for months but your failure to find your ideal date may be pushing you into believing that true love is perhaps not meant for you. You could have been looking for a better job where you could apply your skills and experience in a better fashion and be rewarded accordingly but the failure is tricking you into believing that being content with your current dead-end job is the only option for you.
Whatever the reason, the feeling of hopelessness is an archetype of living a nightmare for anyone. But like all nightmares, this one is also destined to end as soon as you open your eyes. Regardless of how bad things seem to be, there are always ways that can help you wake up from this bad dream and let the rays of hope enter your life again. If you have been lost in the desert of hopelessness where utter despair has completely engulfed you, it is time for you to find your way back to life. We are here to guide the way and once again sow the seed of hope to bring back the charisma of your life.
Maybe It's Time To Embrace Hopelessness
For sure, it's a very risky statement, to begin with, our guide that is aimed at helping you overcome hopelessness. But hear us out. Regardless of how firmly you believe in something and hope for it to happen, it is also imperative to have the reality-checks from time to time. There is no argument over the fact that some things are just not meant to be. It is quite possible that you are sunken in the ditch of hopelessness and depression because you refuse to let go of something that isn't working for you anymore. You might have been telling yourself that keeping the hope alive is the right thing to do, but under such circumstances, embracing hopelessness can help you better in dealing with the situation more conveniently and effectively.
For instance, you may have been putting all of your efforts into winning your crush who just doesn't seem to buzz, regardless of how hard you try. If only you could embrace the hopelessness and accept that it is never going to happen, you would immediately open yourself to the rest of the world and the amazing dates and relationships which will add value and meaning to your life. By embracing hopelessness, you will make yourself more available to what the universe wishes to offer you instead, and that can potentially instill a new ray of hope in your life.
Bawl Like A Baby
One of the most psychological incorrect statements that you will ever get to hear in life is